By Sonia Hall
Francis Collins will continue as director of the National Institutes of Health during part of the Trump administration. Just like all of President Obama's nominees that cleared the U.S. Senate confirmation process, Collins tendered his resignation as NIH director effective noon on Friday, Jan. 20. However, the announcement that Donald Trump asked Collins to remain in his position came Thursday afternoon, mere hours before the new president was inaugurated.
NIH directors often change with new administrations, and it is rare for them to remain for long during a new administration. In addition to Collins, Trump is reported to have spoken with Rep. Andy Harris, R-Maryland, and Patrick Soon-Shiong to possibly lead the agency. It is not known how much of a priority NIH director is for the incoming administration so the timeline for the final decision on the position is unclear.
Prior to the 2016 presidential election an ad hoc working group outlined the critical importance of appointing a NIH director. The group advised the administration to appoint an accomplished biomedical scientist that has knowledge of the inner workings of the NIH, previous public service and an interest in leading the institutes.
The continued advancement and innovation of biomedical research is highly dependent on stable leadership and support at the NIH. The reappointment of Collins, even if temporary, provides the stability necessary to continue the important work of the biomedical research enterprise.
—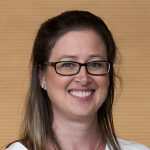 Sonia Hall is dedicated to building an inclusive training culture that empowers graduate students and postdocs to pursue a variety of careers to meet the demands of the current workforce. She is currently a postdoctoral fellow at the University of Massachusetts Medical School in the Center for Biomedical Career Development and Program Director for Early Career Scientist Engagement at the Genetics Society of America. Sonia can be reached on Twitter (@SoniaHall) or by email (shall@genetics-gsa.org).
The RBR Writing Program is intended to help graduate students and postdocs receive policy writing experience. For more information, contact RBR Director Chris Pickett.